Do you have a road book on the crossbar? Do you read kilometers from small counters? It is only good to kill myself in high speed during rally!
I rebuilt my cockpit. Now I have all on my eyes, when I seat or when I stay. I don't use any rebuild system like Meca, because I don't like big wind shield. It is only for advertising and nose breaking.

My motorbike with roadbook on handlebar: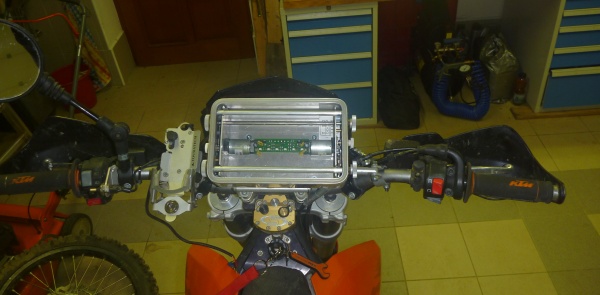 Attention – before start of work, do not forget to disconnect battery.
Enduro model – waste your original computer.
Enduro R model – maybe, original computer you can put between handlebar and roadbook, but I didn't try.
KTM are intelligent and both types work without original computer.
1. First you complete undress front of bike – headlight, computer, old roadbook, crossbar etc. You must protect very carefully the connector from original computer – against wet and damage.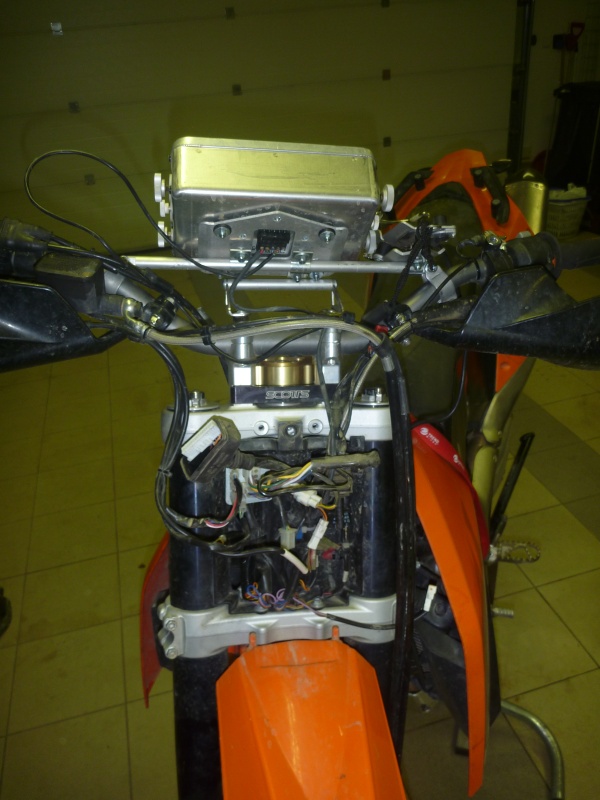 2. Turn up brake line.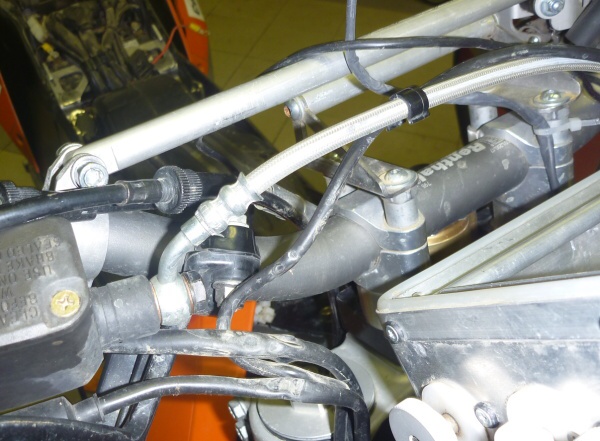 3. Attach holder. All holes on forks are prepared. Don't forget to put distance rollers, which are in package, up to forks.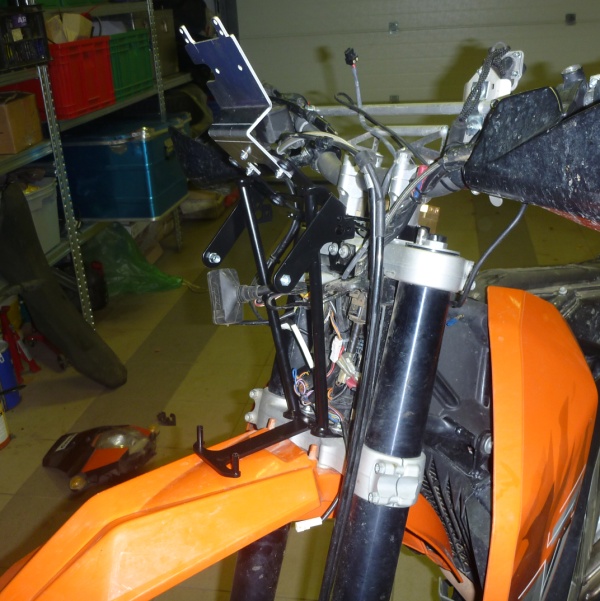 4. Put down mudguard and attach brake pipeline holder.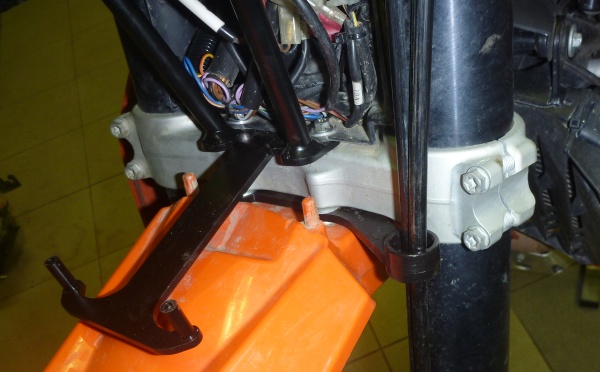 5. Attach IMO holder and roadbook.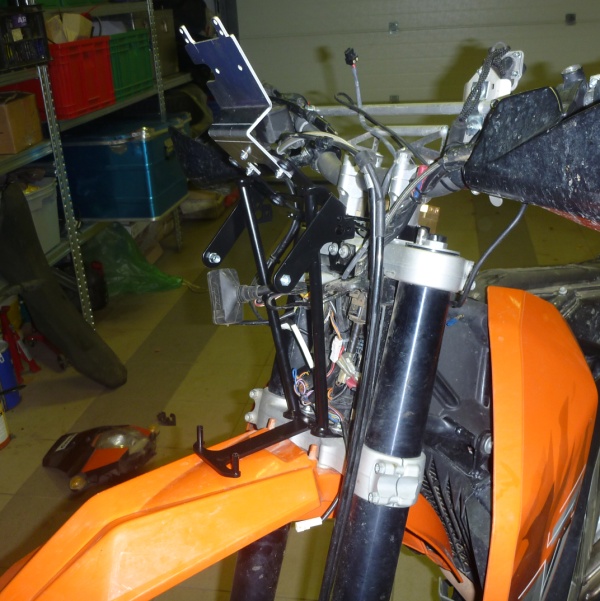 6. Attach handle bar control IMO/roadbook between handle and brake holder. Attach ICO control. I moved right brake holder. Bar control protection by plastic film for sand driving is recommended.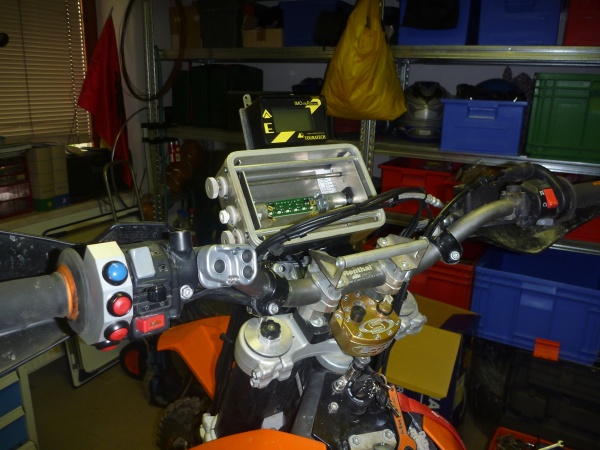 7. Enduro R – you can use original light.
Enduro – you must make small holders for original light. You need to check direction of light beam before drilling.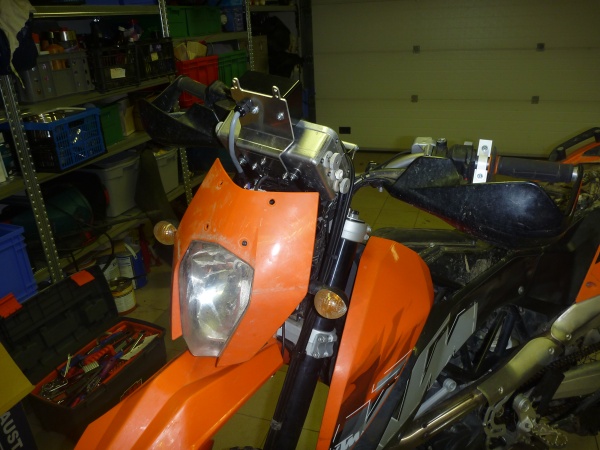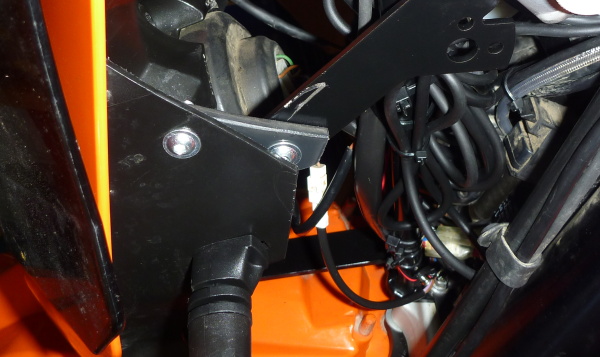 8. Sensor – you have two possibilities:
You can use original TT holder for WP forks and magnet in screw for brake wheel. It is for IMO. ICO sensor you can screw to the break holder (there are original hole for EXC models).
Or
I use only one magnet from EXC models – this magnet I put to drilling hole in brake wheel and secured by adhesive. Next I had to make a new holder for IMO sensor. Both sensors IMO/ICO are using one magnet. Hold cables from sensors to the break line longwise to the end of brake line on the handlebar. Switch from brake line just before hand brake cylinder.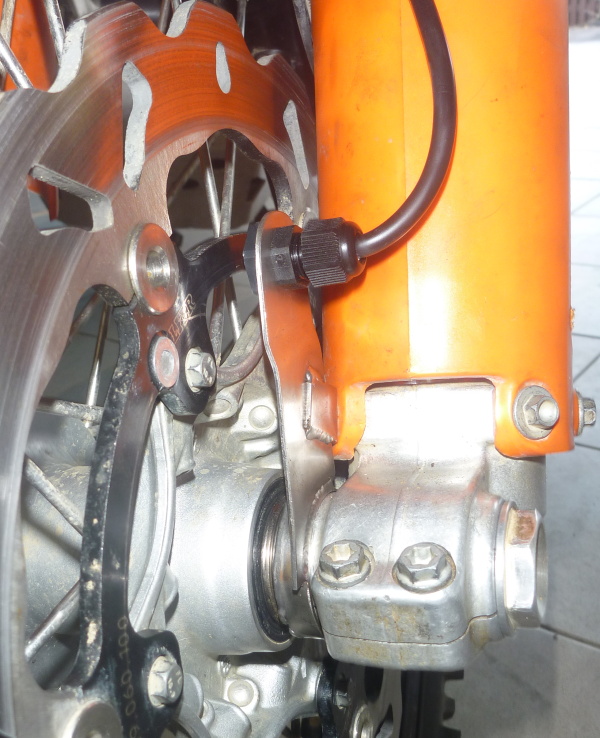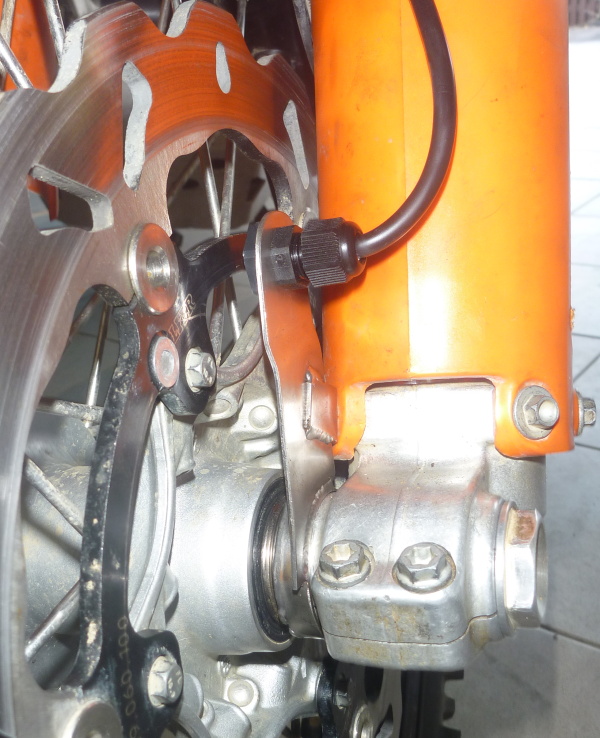 9. In the end of work I assembled my old wind screen, yet. It is not high and I hope that I don't break my nose.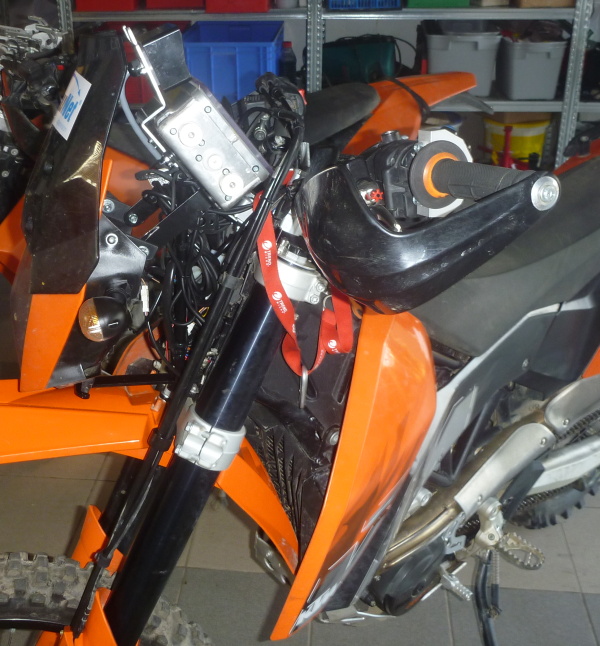 10. Finish – you must set wheel circuit to computers. Both computers I calibrated by GPS. I have Maxxis SI 80/100-21 front wheel and I set 2165mm.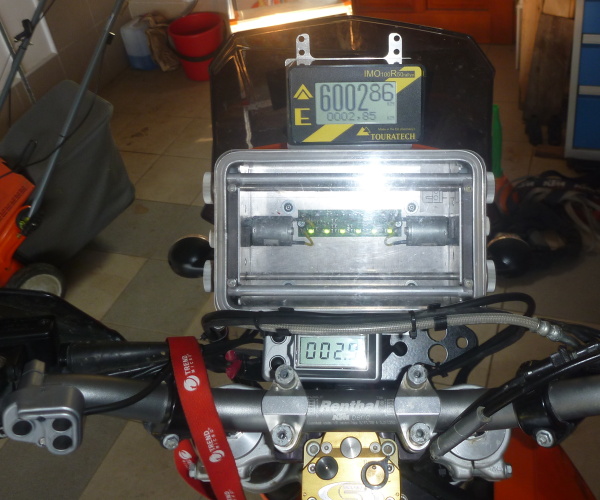 Ready to GOOOOOO!!!!!!!
I thank to help me with rebuilding: 
Everybody who used this manual – you must buy five beers for me!
New powerparts holder appears half year after my rebuild.
kat.č:76512090044